Melbourne's Leading Criminal Defense Attorneys
We'll Fight for Your Freedom
Being charged with a crime can result in imprisonment, a substantial fine and a criminal record that could affect you for the rest of your life. Whatever crime you've been charged with, you need to call the hard-hitting criminal defense attorneys at Albert & Donnelly LLC. We are aggressive advocates for our clients and have honed our skills during our many years in practice.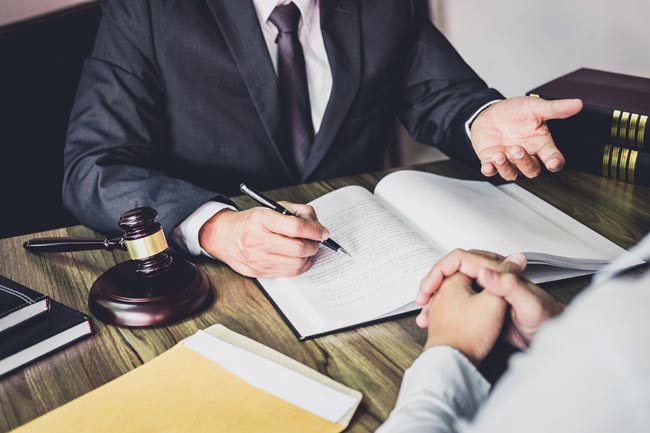 When fighting to protect your rights, we will pursue all the legal avenues that are appropriate for your case. We can represent you on charges related to:
Underage consumption
Simple possession of controlled substances
Felony possession of controlled substances
First-degree murder
Juvenile delinquency
Probation violations
Firearms offenses
And others …
If you have been arrested and charged with a crime, call us. If you want to appeal a conviction or sentence, call us. If you want a firm that can negotiate a settlement or plea deal that will significantly reduce the penalties you are facing, call us. If you need an experienced trial lawyer, call us.
Felonies vs. Misdemeanors
Simply put, felonies are more serious than misdemeanors, and felony convictions result in greater punishment. A misdemeanor is punishable by less than one year in jail (along with a fine and community service, in many instances). A felony conviction is served in prison and can range from one year to a lifetime. While a dismissal of the charge or an acquittal is always the goal, in some instances, getting a felony charge reduced to a misdemeanor is the best outcome – one that will help you avoid the maximum penalty. Call Albert & Donnelly for experienced criminal defense attorneys who know which legal strategies will be most effective for your individual circumstances.
Contact Us Today
Let us put our experience and knowledge of both Florida and federal laws to work on your behalf. Call Albert & Donnelly LLC at (321) 777-1110 or fill out the online form to schedule a consultation.